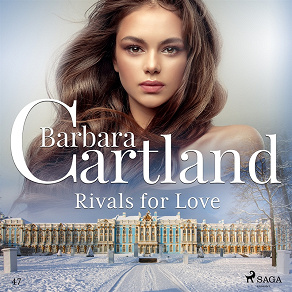 Rivals for Love
The beautiful Lady Elva Chartham had returned to her family home in the country from her Season as a debutante as she had become disenchanted by the endless balls and empty-headed young suitors. She much preferred to be with her horses.

Her father was away fishing and her beloved Aunt Violet came to coax her into returning to London to finish her Season.

Elva was persuaded by Aunt Violet and in her London house, she overheard a conversation between her aunt and her cousin, the Duke of Sparkbrook, that would dramatically change her life.

Instead of continuing with the hated Season, she is thrust into an exciting undercover mission to St. Petersburg on board the Duke's yacht to gain vital intelligence for the Prime Minister, William Pitt, who is anxious to find out the secret political intentions of the Russian Empress Catherine and her lover, Prince Potemkin.

Unexpectedly asked to stay at the Winter Palace, Elva and the Duke are invited to a ball where Elva attracts unwanted attention that puts the Duke's life in considerable danger.

How Elva bravely saves the Duke and finds the one real love in her life is all told in this thrilling story by BARBARA CARTLAND.
Listen to sample
---