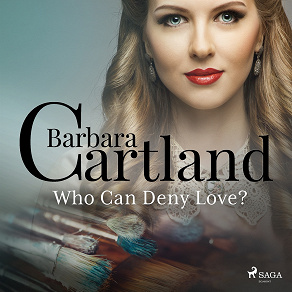 Isbn:
978-87-2829-372-0
Publisher:
Saga Egmont
Category:
Novels
Historic facsimile
Romance
Accessible since:
May 2022
Narrator:
George Weightman
Length: 4 hours 54 minutes
---
Who Can Deny Love?
The handsome Virgo, Marquis of Fane, has a reputation as a bit of a ladies' man and doesn't care for the high-society socialites chasing after him and his fortune. His passions are racehorses and art, and he sets his sights on a painting called 'The Virgin of the Lilies'. But while investigating the painting's dubious provenance the Marquis encounters Cyrilla, the shy and beautiful daughter of the artist and is instantly, utterly bewitched.

However, the pair have hurdles to overcome and Cyrilla soon realises that no matter how much she loves Virgo, she cannot bring herself to do what he asks of her... will love overcome all or will they forced apart forever?

Perfect for fans of Catherine Cookson, Georgette Heyer or Julia Quinn.



In her lifetime, British author Barbara Cartland wrote over 700 novels and was most famous for her contemporary and historical romances. A prominent figure in London society, the young Cartland began her writing career as a gossip columnist for the Daily Express. It was partying in 1920's London that gave her inspiration for her first book, 'Jigsaw', a racy society thriller.

After marrying into the McCorquodale family, she began writing romance and holds a Guinness World Record for the most number of books published in one year: 191. Her books have been translated into many different languages, as well as adapted for stage and screen. She is beloved the world over and even counts the young Princess Diana as one of her many fans.
Listen to sample
---