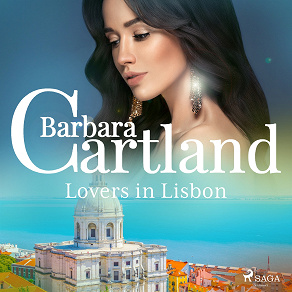 Lovers in Lisbon
Beautiful and penniless Felicita Galvão is destitue and all alone in the world when the Duchesse de Monreuil finds her desperately trying to sell her needlework at The Grand Hotel in Lisbon.

Felicita reminds the Duchesse of herself as a young woman and the time she met the love of her life Juan, Marques de Oliveira Vasconles. The Marques later abandoned her to marry someone of equal ranking, leaving her heartbroken and bitter.

Seeking a chance to finally get her revenge, the Duchesse brings Felicita into her home on the condition that she impersonates her niece, the Comtesse Felicity de Monreuil, and breaks the heart of the current Marques Alvaro, her long lost love's son.

But it would seem both love or fate or both will come together to deny her vengeance.

Perfect for fans of Catherine Cookson, Georgette Heyer, and Julia Quinn.


In her lifetime, British author Barbara Cartland wrote over 700 novels and was most famous for her contemporary and historical romances. A prominent figure in London society, the young Cartland began her writing career as a gossip columnist for the Daily Express. It was partying in 1920's London that gave her inspiration for her first book, 'Jigsaw', a racy society thriller.

After marrying into the McCorquodale family, she began writing romance and holds a Guinness World Record for the most number of books published in one year: 191. Her books have been translated into many different languages, as well as adapted for stage and screen. She is beloved the world over and even counts the young Princess Diana as one of her many fans.
Listen to sample
---