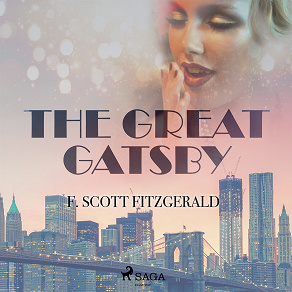 Isbn:
978-87-2697-627-4
Publisher:
Saga Egmont
Category:
Novels
Historic facsimile
Romance
Accessible since:
December 2022
Narrator:
Russell Bentley
Length: 5 hours 33 minutes
---
The Great Gatsby
"In his blue gardens, men and girls came and went like moths among the whisperings and the champagne and the stars."

It's the height of the roaring 20's. Every Saturday, the doors to Gatsby's gothic mansion are flung wide to the bright young things of New York - the music is loud, the dancing is wild, and the champagne flows freely.

Gatsby's new neighbor, Nick Carraway, is fascinated by the spectacle. But when he pushes beyond the shimmering, glistening veneer of Gatsby's charmed life, Nick discovers his new friend is tortured by a profound yearning for the one thing – and one person – he can't have.

A vibrant tale of obsession and opulence, corruption and canapes. The promise of the American Dream set against the glittering chaos of the Jazz Age.




F. Scott Fitzgerald (1896-1940) is considered one of the greatest American novelists of the 20th century and the author of 'Tender is the Night' and 'The Great Gatsby'. He and his wife, Zelda, were prominent socialites and spent much time moving in famous literary circles across Europe.
Listen to sample
---