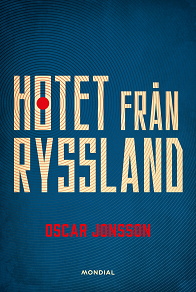 Isbn:
978-91-8002-350-4
Publisher:
Mondial
Category:
Society & Culture
Accessible since:
January 2023
---
Hotet från Ryssland
Det finns ett före och ett efter den 24 februari 2022 när Ryssland inledde sin fullskaliga invasion av Ukraina. Sverige står nu inför det värsta säkerhetspolitiska läget på decennier, men hotet i dag är bredare än vid tidigare kriser. Ryssland använder inte bara det militära medlet utan även spioner och cyberattacker så väl som företagsköp och energiutpressning.
Före invasionen av Ukraina brukade vi svenskar ställa oss frågan: Behöver vi oroa oss för Ryssland, egentligen? Efter framstår den frågan som naiv.
I Hotet från Ryssland förklarar Oscar Jonsson hur vi bör förstå Ryssland, elitens drivkrafter och deras världsbild samt hur både de militära och icke-militära hoten mot Sverige ser ut.
*
Oscar Jonsson är doktor i krigsvetenskap och forskare vid Försvarshögskolan. Jonssons expertområde är rysk krigföring; han har tidigare jobbat på Försvarsmaktens Högkvarter med hybridkrigföring och rysk strategi och varit chef för Center for the Governance of Change vid IE University. Han är också kolumnist i Expressen.
---